Shopping Cart
Your Cart is Empty
There was an error with PayPal
Click here to try again
Thank you for your business!
You should be receiving an order confirmation from Paypal shortly.
Exit Shopping Cart
Pitt County Family Development Corporation. Inc.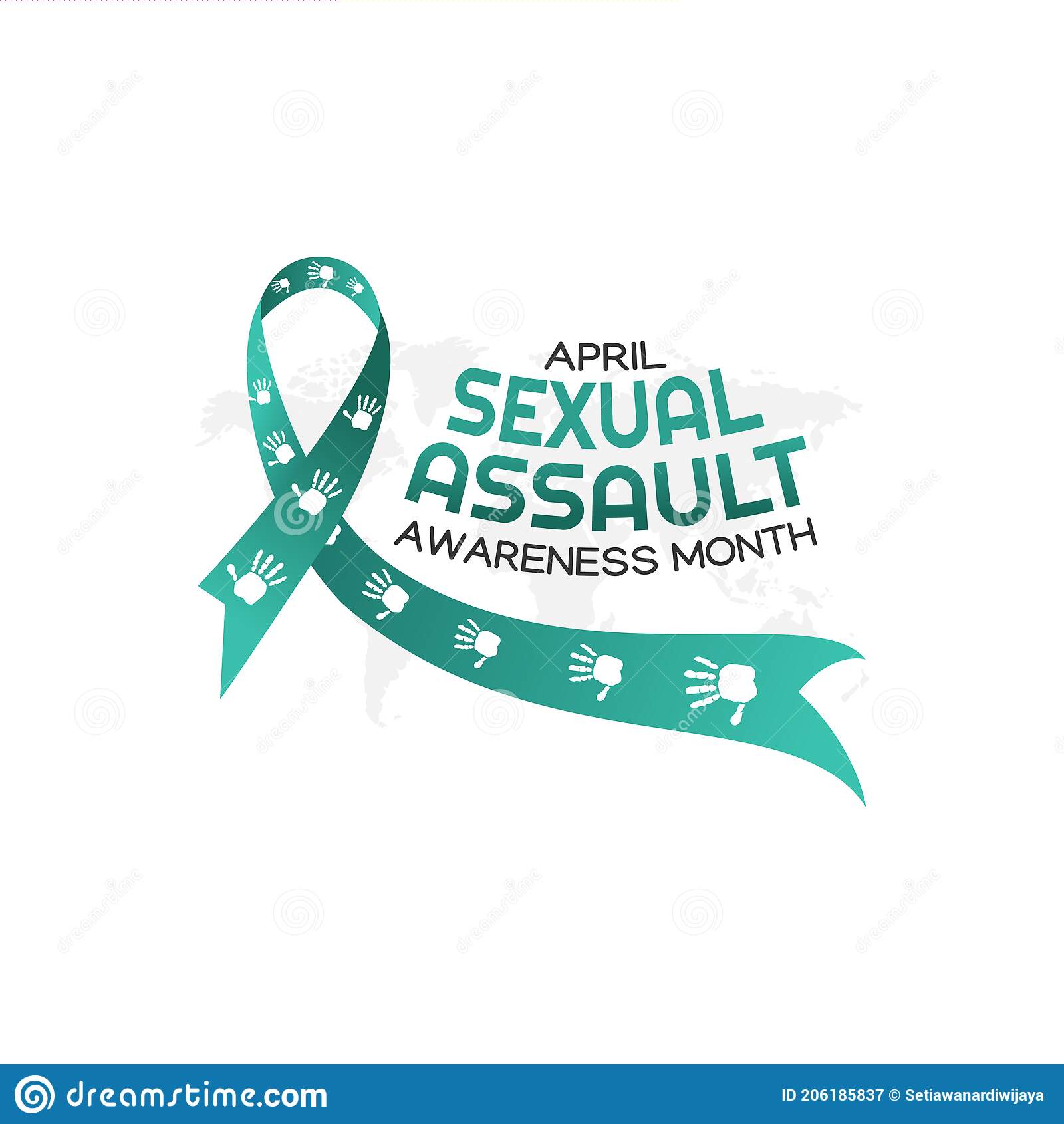 Along with April being National Child Abuse Prevention Month, this month also recognizes Sexual Assault Awareness and Prevention.
The term sexual assault refers to sexual contact or behavior that occurs without explicit consent from the victim.
Some forms of sexual assault include:
Attempted rape
Fondling or unwanted sexual touching
Forcing a victim to perform sexual acts
Rape
Sexual violence happens in every community and affects people of all genders and ages.
There is a social context that surrounds sexual violence. Women being seen as objects rather than humans contributes to the occurrence of sexual violence. Social norms that condone violence, use the scare tactic of power, traditional constructs of masculinity and silence surrounding violence and abuse all play a part in the recurrence of sexual assault.
Nearly one in five women in the United States have experienced rape or attempted rape in their lifetime.
But sexual assault is not a women's issue alone, one in 71 men in the United States have experienced rape or attempted rape.
Nearly 3 out of 4 adolescents who have been sexually assaulted were victimized by someone they knew very well (i.e close family friend or relative).
Many sexual assaults go unreported due to reasons such as fearing retaliation, believing police will not be much help and believing it was not important enough to report.
Most cases that are reported do not lead to a conviction.
Information obtained from The National Sexual Violence Resource Center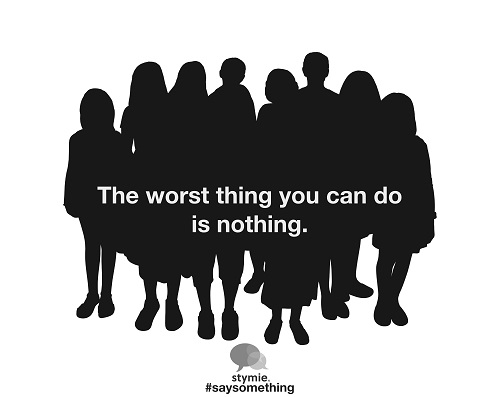 https://www.ihollaback.org/bystander-resources/
RESPONDING AS A BYSTANDER
What's worse than being targeted with harassment because of your race, sex, religion, color, gender, size, orientation, disability, age, or origin? Being targeted while surrounded by bystanders who see what is happening, but then do nothing.
It doesn't have to be that way.
At this moment in history, we are witnessing a spike in disrespect, harassment, and hate violence. As bystanders, we need to be especially vigilant and aware of what disrespect, harassment, and hate violence look like in order to be able to stand up and intervene at a time when people need it most.
You can make a choice to actively and visibly take a stand against harassment. The Five D's are different methods you can use to support someone who's being harassed, emphasize that harassment is not okay, and demonstrate to people in your life that they too have the power to make our communities and workplaces safer.
Distract
Delay
Document
Direct
Delegate
Hollaback.org is providing tools that can help bystanders feel comfortable in intervening when they see a situation. One can call the police, take pictures and document the situation, get help from others, distract the person who is causing harm, etc.  Keep safe but offer help if possible.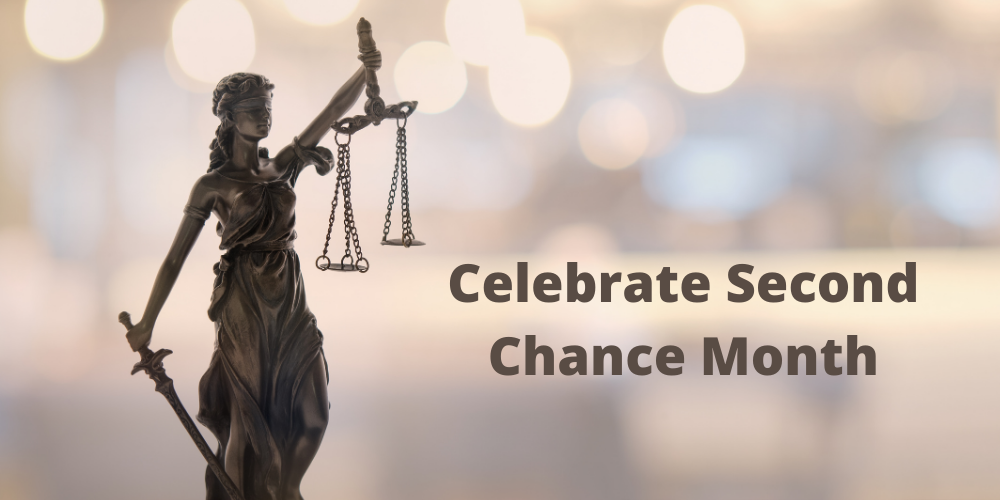 April is Second Chance Month.  It is awesome to be given a second chance in life. Nearly all of the 2.2 million people incarcerated in the United
States will be released at some point. People who are returning to their communities after prison or jail have complex challenges and needs that
contribute to the likelihood that they may be reincarcerated.
Since 2009, more than 800 Second Chance Act grant awards have been made to government agencies and nonprofits for reentry programming
designed to provide services that can help reduce recidivism and increase public safety.
• Mental health—In a study of jail populations, researchers found rates of serious mental
disorders that are three to six times higher than those found in the general population,
affecting approximately 15 percent of men and 31 percent of women.1
• Substance use—A survey by the Bureau of Justice Statistics (BJS) found that about
half of people in state and federal prisons had substance use disorders.2
In a separate
study of prison and jail populations, BJS found that more than 70 percent of the people
with mental illnesses also had co-occurring substance use disorders.3
• Housing and homelessness—A national survey found that 15 percent of people
incarcerated in jail had been homeless in the year before incarceration—up to 11 times
more than the estimate for the general U.S. adult population.4
Of all people entering prisons
and jails, those with mental illnesses are twice as likely to have been homeless.5
• Education and employment—Two out of five people incarcerated in prison or jail lack a
high school diploma or its equivalent.6
Employment rates and earning histories of people in
prisons and jails are often low as a result of limited education, physical and mental health
problems, or other challenges; the stigma of having a criminal record and having been out of
the workforce often exacerbate these challenges after release.7
• Children and families—Approximately 2.7 million children in the United States have a
parent who is incarcerated.8
© 2021 The Council of State Governments. All Rights Reserved.

We must work to dismantle structural racism and create an America where each person can pursue their dreams of life, liberty and their form of  happiness.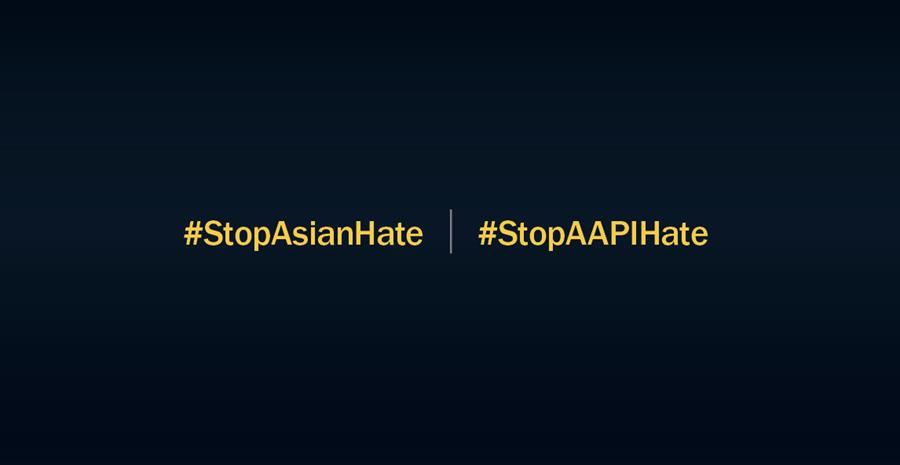 https://www.youtube.com/watch?v=KqecsHPqX6Y
Relax your mind and body with this meditative Calm Music Video. Use it for Zen Meditation, Balance and Concentration and Study. Use it for Zen Meditation, Music Therapy and Stress Relief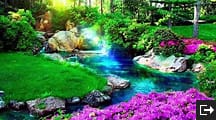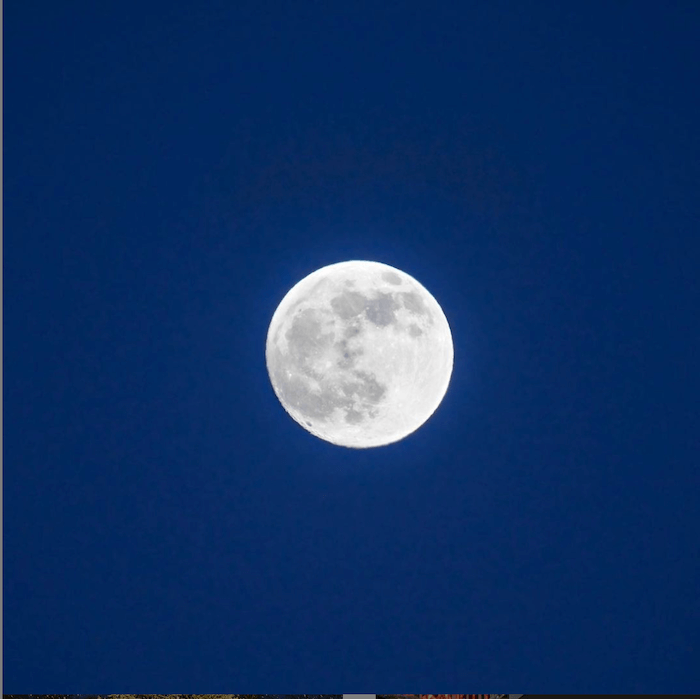 If you did not catch the Snow Moon this Saturday morning at 3:19am, you can get a glance to see it from Thursday – Sunday because the moon will appear full during this time. This February full Moon is know as a Snow Moon!
According to the Old Farmers Almanac, the full Moon names used come from a number of places, including Native American, Colonial American, and European sources.
February's full Moon name is a fairly straightforward one: it's known as the Snow Moon due to the typically heavy snowfall that occurs in February. On average, February is the United States' snowiest month, according to data from the National Weather Service.
The spiritual Meaning of the Snow Moon
The Snow Moon is about endurance and cleansing. While manifestation and motivation often stem from chasing after your goals, Snow Moon is quite different. It is a time for you to organize and sort through the burdens of your life that you have been swept under the rug. The Snow Moon is a time for survival. Stay close to home. Your nuts and acorns have been gathered, you don't need to go chasing after new rewards right now. Instead, cozy up and engage in some "winter cleaning."
www.caughtinsouthie.com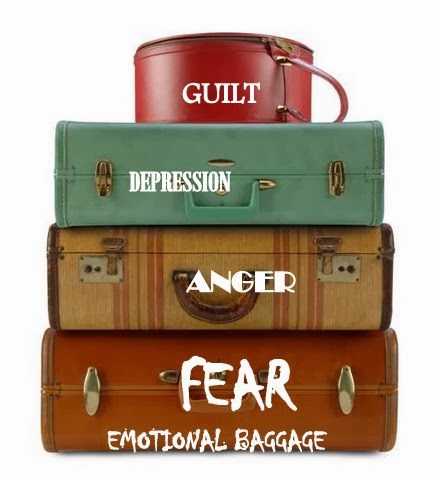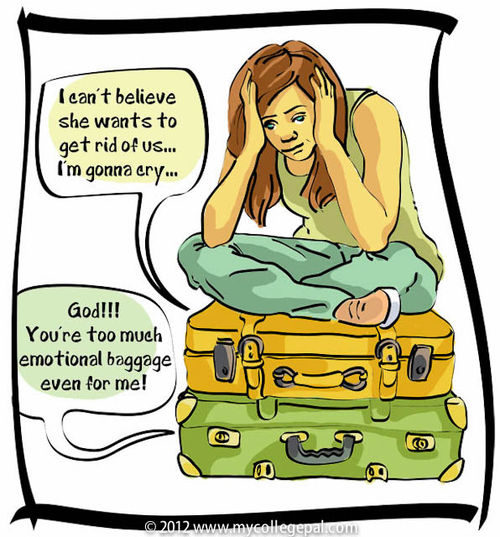 For the next four weeks, we will look as emotional baggages and the destrucive consequences of not dealing with it.
Unpacking Emotional Baggage
"Emotional baggage can be defined as unprocessed emotions from past experiences, which often have a negative effect on our current thoughts, feelings, behaviors, and relationships," says Dr. Nakita O'Leary, Clinical Psychologist at Lighthouse Arabia.
Let's start with forgiveness. 
Forgiving people who have wronged you and letting go of the desire for revenge can free you from the emotional baggage caused by the pain of their wrongdoing. Also, forgiving yourself for past mistakes is central to moving on and not letting that guilt carry over.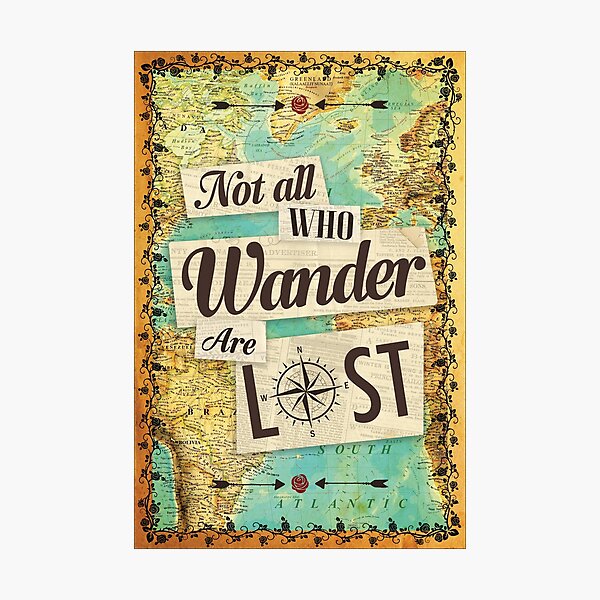 Human Trafficking
"I thought he loved me and then he sold me." -Romeo Pimp Survivor
Human trafficking is the fastest-growing criminal activity in the world. The term refers to a bevy of acts that includes both forced labor and sexual exploitation. Many people think of the movie "Taken" when they think of young girls being sex trafficked. More than 100,000 children a year are forced into the sex trade, but this isn't because of a massive kidnapping organization. Instead, it is because pimps now have easy access to children through the internet and cell phones. One of the ways traffickers target girls and young women is through romantic relationships, both online and in person. These types of traffickers are often referred to as Romeo Pimps.
The Carlson Law Firm May 4, 2020
What is a Romeo Pimp? 
Gaining a victim's trust can occur online or in person. In both online and in person scenarios, the pimp will promise a better future. If the victim and the pimp have never met the pimp will use these promises to lure his victims to his town.
Professionals undergo training to respond to human trafficking victims with shelter and security. Additionally, the can help victims get access to medical treatment, food, clothing, legal services, counseling, and other aid. If you are a human sex trafficking victim, or if you know of a situation of human trafficking, we can help you get assistance and navigate the legal system.
Educate Yourself
What to do if he or she is approached by a stranger.
What to do if adults in authority positions start giving your child special attention or gifts.
That secrets between adults and children are inappropriate.In general, we think of bars and dark alleys when we think of sex traffickers. However, the scary truth is in many cases, they are in wholesome places like the neighborhood or community parks, schools, malls and movie theaters looking for vulnerable young girls. Determining if your child is in a safe environment and being supervised by a trusted adult is necessary for their safety. If no adult is present, always encourage your child to stick with her group friends and never go off alone with anyone.
Recruiters can be students at your child's school or parents of other students looking to make some money. They'll introduce your child to a pimp and get paid for bringing in a new girl. It is best that you know your child's friends, as well as their families.
Perhaps the most telling sign of a Romeo Pimp is an older guy seeking the affections of your child. Pimps don't usually kidnap, they manipulate. The most prevalent form of trafficking is a man in his late teens or 20s selecting a teenage girl to make her fall in love. These men are constantly thinking of ways to trick young girls into doing what they want them to do. You should always be wary of whom your child is dating and thoroughly investigate them. Even if your child is over 18, he or she is 
not too old or mature 
to escape sex trafficking.
Yes, it sounds cliche, but these pimps are often able to brainwash their victims because of self-esteem issues, broken homes or generally troubled childhoods. While all genders are affected by sex trafficking, low self-esteem, particularly affects adolescent and teenage girls. This is exactly why Romeo Pimps prey on this age group. Because of this, it is important that you reaffirm your child's self-worth every chance you get. The best way to combat low self-esteem is to give your child a shield of love. Reminding your child of her worth will do wonders to protect her from attempts to lure her into the trafficking web. Additionally, reminding your child that she is loved and that your home is a safe place will protect her from the threats of a pimp. Girls who are trafficked are often living in constant fear.
Get Involved!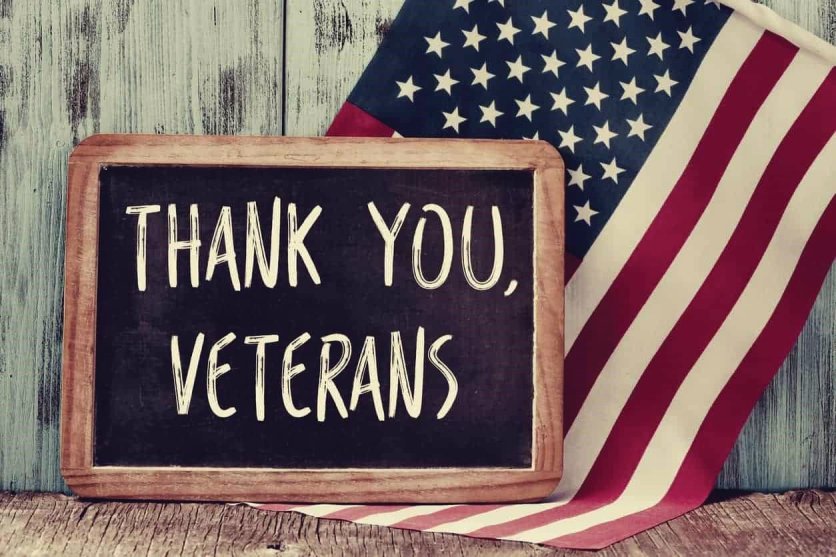 Lessons from the Field!
In honor of the veterans, we salute you and thank you for your service.  
When we think about our brave men and women, three things stands out.  They are disciplined, dedicated and determined.
Christina Olivera's states, regardless of the pain, sweat and tears that come to a soldier to serve and survive in the harshest circumstances, discipline is what drives him or her forward.  Secondly, a soldier is dedicated to serving his or her country through thick and thin; and finally, a soldier is determined, knowing he has to be focused on the task to get the job done. 
Lesson Learned from our Military
Work as a team. Teamwork is crucial in getting a job done.  
Learn to work under stress.
Embrace change; it is not the worst thing in the world.



Change is inevitable in the military world; vets learn to cope with it and learn from it. We must be willing to change, adjust and move forward as well.




Happy Veterans Day!




 


0

/